GOA
Soon, Goa's colleges will generate their own power
Work to fit solar panels atop all 33 government and aided colleges in the state will begin with Government College, Borda. The Goa Energy Development Agency (GEDA) has already carried out a feasibility report and has found the college buildings suitable for the fitment of solar panels.
The idea is for institutes of higher education to set an example and create awareness among students and faculty about the process by switching over to a renewable source of energy.
As the government provides subsidy to solar power generators and users, it will reduce electricity costs for the institutes. The initiative will also help the state as it will reduce dependency on state power supply network.
The scheme, known as 'sourya sangath' or friendship with the sun, will be implemented from the current academic year 2019-20 and will be carried out in a phased manner.
GEDA will bear the cost of the scheme's implementation, accessing funds from central schemes. Currently, the ministry of new and renewable energy has central financial assistance of 15% in place for solar rooftop projects built under institutional category.
Such initiatives will also help institutes score brownie points during their assessment for National Accreditation and Assessment Council (NAAC) and if they choose to apply for a spot on the MHRD's National Institutional Ranking Framework (NIRF).
INTERNATIONAL
UN gives green light to draft treaty to combat cybercrime
UN General Assembly approved it will start the process of drafting a new international treaty to combat cybercrime over objections from the European Union, the United States, and other countries.
Russian-drafted resolution was approved by the 193-member world body by a vote of 79-60 with 33 abstentions. The resolution establishes an expert committee representing all regions of the world to elaborate a comprehensive international convention on countering the use of information and communications technologies for criminal purposes. There is no consensus among member states on the need or value of drafting a new treaty.
Russia's representative underscored that the resolution requires that the new committee must take into account the results of the work of the expert group on cybercrime, expected next year, which Moscow supports.
The substantive work on the new convention will begin in 2021.

NATIONAL
All railways recruits to be inducted through UPSC
All new recruits in railways will be inducted through the UPSC civil services exams under five specialities.
The Cabinet approved the merger of its eight services into one – the Indian Railway Management Service (IRMS).
Candidates aspiring to get into railways will have to appear for their prelims after which they will indicate their preference for IRMS under five specialities — four of them engineering specialities for 'technical' operations comprising of civil, mechanical, telecom and electrical, and one 'non-technical' speciality which will recruit officers for accounts, personnel and traffic.
The aspirants take the prelim and then indicate their choices.
The first batch will be recruited in 2021.
CSIR Institute created new technology to boost production of Geranium
Geranium plant has substantial medicinal value, and their essential oil works as an anti-inflammatory and anti-septic agent. The production of the Geranium boost under the Aroma mission.  Scientists from the Council of Scientific and Industrial Research- Central Institute of Medicinal and Aromatic Plants (CSIR-CIMAP), Lucknow developed a new low-cost technology to prepare Geranium saplings and make this available for the farmers too.
The one-acre around four thousand saplings can be cultivated. For this, 50-60 square meter poly house to be built that costs around 8-10 thousand rupees. The technology we can lower down the cost of the sapling production by 2 rupees per sapling, which earlier used to be 35 rupees.
The plant prepared from the saplings of Geranium. The institute will cultivate an area of ​​about 50 hectares of plant material of Geranium this year, which is expected to extract about 750 kg of aromatic oil by June 2020. A crop of just four months costs about 80 thousand rupees, while the profits from this area up to about 1.50 lakh rupees.
Uttar Pradesh, Punjab, Haryana, Bihar, Himachal Pradesh, and North Eastern regions. November month is suitable for sowing, and loamy soil is good for its cultivation. Mother plants are being provided by the CSIR-Central Institute of Medicinal and Aromatic Plants (CIMAP) to promote the cultivation of Geranium under the Aroma Mission.
MDR charges will not be applicable on transactions through RuPay, UPI platforms from 1st of January
Finance Minister Nirmala Sitharaman has said that no Merchant Discount Rate (MDR) will be applicable on transactions through homegrown RuPay and UPI platforms beginning 1st of January next year.
Ms Sitharaman announced this in New Delhi after meeting Chiefs of Public Sector Banks (PSBs), Chief executive of Indian Banks' Association and representatives of leading private sector banks to discuss banking issues.
Department of Revenue (DoR) will soon notify RuPay and UPI as the prescribed mode of payment for digital transactions without any MDR.
MDR is the cost paid by a merchant to a bank for accepting payment from their customers via digital means.
RBI directs large co-op banks to report exposures above Rs 5 cr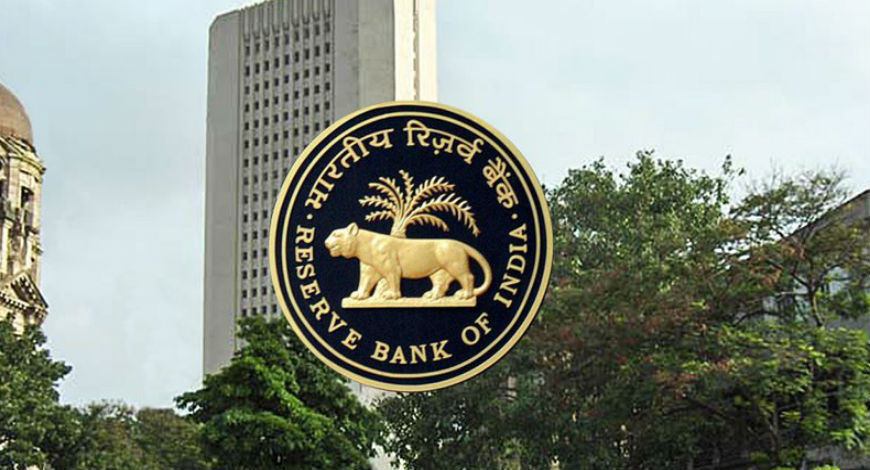 The Reserve Bank of India (RBI) has directed large cooperative banks to report all exposures of 5 crore rupees and more to the Central Repository of Information on Large Credits (CRILC).
The move is aimed at early detection of financial distress.
The Reserve Bank has created a CRILC of commercial banks, all India financial institutions and certain non-banking financial companies with multiple objectives, including strengthening offsite supervision and early recognition of financial distress.
Earlier in its bi-monthly monetary policy review this month, the RBI had announced to bring UCBs with assets of Rs 500 crore and above under the CRILC reporting framework.
Final Destination for Goa PSC Notes and Tests, Exclusive coverage of GPSC Prelims and Mains Syllabus, Dedicated Staff and guidence GOAPSC Notes brings Prelims and Mains programs for GOAPSC Prelims and GOAPSC Mains Exam preparation. Various Programs initiated by GOAPSC Notes are as follows:-
For any doubt, Just leave us a Chat or
Fill us a querry
––