Rajasthan: Trade and Commerce
Rajasthan had inherited poorstatus in respect of development of industries. Hence, to boost up the economy of the State through planned development, both the State Government and the private sector are making sincere and dedicated efforts for speedy development of various type of  Industries, since the very beginning of five year plans. Industrialization is considered one of the foremost modus to stimulate the overall growth of the country. "Make in Rajasthan", the endeavor for industrial accretion in the State, has emerged on the same ground of industrial revolution, the "Make in India" in the country. For substantial employment generation, revenue creation and contribution to State Domestic Product, industrial sector of the State is committed towards Various departments/corporations agencies are functional in the state to promote industrial development and for facilitating establishment and expansion of small, medium and large scale industries and meeting their various requirements, either directly or by discharging the responsibility as the strong facilitators.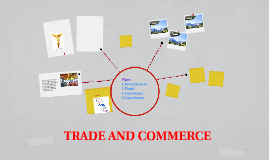 Key industries in Rajasthan Key industries in Rajasthan
Cement
Auto and auto-components
IT and ITeS • Ceramics
Mining • Tourism
Textile
Agro-based industry
Gems and jewellery
Marble
The natural resources, policy incentives and infrastructure in the state are favourably suited for investments in sectors such as cement, IT and ITeS, ceramics, tourism, automotive and agrobased industries.
Bureau of Investment Promotion (BIP) and Rajasthan Industrial Development and Investment Corporation (RIICO) are responsible for promoting investments and developing industrial infrastructure in the state.
The Government of Rajasthan is promoting development of several SEZs across the state for sectors such as gems and jewellery, handicrafts, IT, electronics and textiles.
Wheat is the major crop of Rajasthan, with an annual production of 5.8 million tonnes. It is followed by rapeseed and mustard (2.8 million tonnes) and soy bean (1.0 million tonnes).
The other key crops of the state are cotton, guar seed, sugarcane, potatoes and rice.
In 20015-16, Rajasthan was among India"s three largest producers of rapeseed and mustard, soybean and coarse cereal.
Rajasthan"s exports trends
Rajasthan"s exports increased at a CAGR of about 19.5 per cent between 2001-02 and 2008-2009. • The state"s major exports include textiles, handloom, handicrafts, gems and jewellery, minerals and auto components.
In order to boost exports from Rajasthan, the State Government is laying emphasis on developing export promotion industrial parks (EPIP).
"Expocity Jaipur", which serves as an international habitat and convention centre, has been developed by JaipurTrade Expo Centre Private Limited. It is spread over an area of 26,400 sq m and houses multi-utility homes, state-of-the-art business centres, entertainment zones, etc.
TEXTILES
Rajasthan has a leading position in the production of polyester viscose yarn and synthetic suiting material as well as processing of low-cost, lowweight fabric (at Pali, Balotra, Sanganer and Bagru).
Jaipur is also a well-known centre for manufacturing garments, primarily for exports.
Bhilwara has emerged as India's largest manufacturer of suiting fabrics and yarn.
Availability of raw material and trained labour has promoted the growth of textile industry and drove many textile units to locate in the state.
With a network of backward and forward linkage, Rajasthan"s textile industry offers significant competitive advantage.
ASIDE Scheme
ASIDE scheme is aimed at development of infrastructure facilities for export promotion with the assistance of Central Government. Out of 31 schemes approved, work on 26 schemes has been completed and work is in progress on 5 schemes. An expenditure of 351.62 crore has been incurred on these projects during financial year 2016-17 (upto December, 2016).

BUREAU OF INVESTMENT PROMOTION (BIP)
Bureau of Investment Promotion (BIP), is the nodal agency for investment promotion in the state, was established in 1991 to facilitate large investment in the state. BIP serves as a one-stop knowledge house with respect throughout the 'conceptualization-tocommissioning' stage. The most important role of BIP is in facilitating speedy clearances from various departments, addressing investment concerns and clearing bottlenecks.
Rajasthan Single Window Enabling & Clearance Act was enacted to provide a single window facility to investors by ensuring a time bound response on investment applications. BIP is the nodal agency for investments of more then `10 crore under the Single Window System. In an effort to renew the image of Rajasthan as the preferred investment destination, the second edition of the Resurgent Rajasthan Partnership Summit was organized on 19th and 20th November, 2015 at Jaipur Exhibition & Convention Centre. As a result of the proactive effort to reach out to investors and through road shows, and Resurgent Rajasthan Summit, a total of 470 MoUs worth `3.38 lakh crore were signed.
Development of Special Parks by RIICO
Japanese Park
RIICO has signed a MOU with JETRO, an Japanese Organisation wherein Japanese companies will set up their industrial units at Neemrana Industrial Area, District Alwar, Rajasthan. Several multinational companies such as Nissin, Mitsui, Daikin, Mitsubishi and Dainichi color have already got land allotted in this industrial area for establishing their units. RIICO has so far allotted 433 acre land to 47 Japanese companies in this area. Out of it, 43 companies have started commercial production.  A total investment of 4,226 crore is expected on the already allotted land and employment opportunities generated is approximately for 9,600 persons.
Korean Investment Zone
RIICO has signed an MoU with Korea Trade Investment Promotion Agency (KOTRA). In pursuance of this MoU, a Korean Investment Zone in Ghiloth Industrial Area, District Alwar has been set up.
Innovative Schemes/Initiatives taken up by the Corporation
Mahindra group has established an SEZ in partnership with RIICO in Jaipur with an expected investment of `10,000 crore. In this SEZ, various zones shall be established for industrial units of different sectors. Presently IT, Engineering and
Handicraft SEZ's have been established in the State.
Gems & Jewellary SEZ and IT (Second Phase) SEZ also have been notified by the Government of India. An investment of `3,120.00 crore has been made in Mahindra World City (Jaipur) Ltd. In Financial Year
2016-17 (upto December, 2016), export of around 686 crore has been made from here and direct employment of 8,316 persons and indirect employment of 20,000 have been generated.
Electronic Manufacturing Cluster has been developed to attract investments in Electronic System Design and Manufacturing (ESDM) in Industrial Areas of Karauli and Salarpur of District Alwar.
Two Special Economic Zones (SEZs) based on Gems & Jewellery have been established at Sitapura, Jaipur by RIICO. During the financial year 2016-17 (upto
December, 2016) the exports have reached over 698.11 crore and 11,000 employment have been generated.
At present, enough raw material is available in Rajasthan for Ceramic and Glass industry, for giving pace to this industrial sector, RIICO has allotted, 2,54,855 sq.m. land to ceramics & glass units in Ghiloth near Neemrana. RIICO has also established a special industrial area for ceramic & glass sector at Sathana, Ajmer.
"VASTRA – An International Textile and Apparel Fair 2016" (VASTRA-2016) was organized by RIICO in collaboration with FICCI from 20th to 23rd October, 2016 at Jaipur.
As per declaration of Rajasthan Startup Policy, to promote entrepreneurship through startups in the State, the corporation has organized mini start-ups fests at Udaipur and Kota. Financial assistance to 9 proposals amounting to `77.20 lakh has been
approved.
Index of Industrial Production
The Index of Industrial Production (IIP) compares the growth in the general level of industrial activities in the economy with reference to a comparable base
year. The IIP is the leading Indicator for industrial performance in the State, compiled on a monthly basis. The IIP series (Base 2004-05) is based on 294 items / product groups aggregated into three broad groups of Manufacturing, Mining and Electricity. Overall industrial performance as per IIP from the calendar year 2012 to 2015 is given in table
Index of Industrial Production
(Base Year 2004-05)
Sector                         2012                            2013                            2014                2015
Manufacturing          163.15                        140.24                        149.86            160.56
Mining                                    210.33                        205.00                        209.42            245.84
Electricity                   150.02                        153.85                        187.52            183.68
General Index           169.77                        156.22                        170.04            182.74
OIL AND GAS
During the year 2016-17 (upto December, 2016), 33 wells have been drilled, against the target of 30 wells. Out of it, Cairn India Ltd has worked over 24wells, Focus Energy Ltd has drilled 03 wells, OIL has drilled 04 wells and ONGCL has drilled 02 wells.
During current financial year, a total to 61.17 lakh matric tonnes of crude oil has been produced from Barmer- Sanchore Basin by Cairn India Limited and approximately 480.47 MMSCM Natural Gas has been produced from Jaisalmer & Barmer Sanchore Basin by focus Energy, ONGCL and Oil India Limited. The State Government had sanctioned 11 Petroleum Mining Leases for exploitation of Crude Oil, Heavy Oil and Natural Gas and has granted Petroleum Exploration Licenses for 21 Blocks. Out of it, exploration is underway in 12 Blocks and 9 blocks are under relinquishment.
Commercial Production of crude oil had been commenced from Mangla Field on 29th August, 2009 and at present 1,65,000 – 1,70,000 barrels of oil per day is being produced from Mangla, Bhagyam , Aishwarya , Saraswati &
Raageshwari fields.
Rajasthan   has   immense   investment opportunities in Upstream, Midstream & Downstream sectors. A total of 21 blocks were identified in about 60,000 sq.km. area of Rajasthan under 4 petroliferous basins viz. Jaisalmer Basin,Barmer-sanchor basin, Bikaner-Nagaur basin & Vindhyan basin. Presently, 11PML & 12 PELs have been granted for development of E & P activities.
Ministry of Petroleum & Natural Gas (MoP&NG), Government of India has included
4 new blocks of Rajasthan in NELP-X bidding from Barmer-Sanchore & Jaisalmer Basin.
Final Destination for Goa PSC Notes and Tests, Exclusive coverage of GPSC Prelims and Mains Syllabus, Dedicated Staff and guidence GOAPSC Notes brings Prelims and Mains programs for GOAPSC Prelims and GOAPSC Mains Exam preparation. Various Programs initiated by GOAPSC Notes are as follows:-
For any doubt, Just leave us a Chat or
Fill us a querry
––